I would imagine by now that it is not a well hidden secret that we are a family that loves to read.  We incorporate great literature in our studies, but there are also times that we just love to snuggle up for some pleasure reading.  Our latest review is from Shiloh Run Press with their new release, The Glass Castle by Trisha White Priebe and Jerry B. Jenkins. When we saw that Jerry Jenkins was one of the authors, we knew we were in for an action packed adventure that would be hard to put down. For those of you that do not recognize his name, Jerry Jenkins was one of the authors of the well-known Left Behind Series for both adults and children.
This novel was written with ages 10-14 in mind, but is certainly an engaging read for those older as well.  Depending on the child, you may wish to reserve this for future reading pleasure if younger than the recommended reading age.  Allow me to explain by telling you a bit about the book.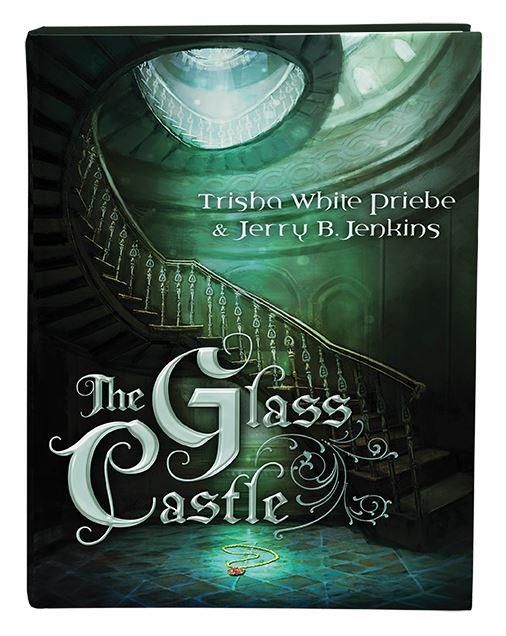 The Glass Castle is a 250 page book broken into 41 relatively short chapters.  The text is medium-sized making it inviting for younger readers.
The story line is fast-paced from the very opening chapter. It begins with Avery and her younger brother, Henry, wandering the woods when they suddenly get kidnapped.  When set "free", Avery finds herself within the walls of the King's Castle, but without Henry.  In her desperate attempts to find her brother, she comes upon the inner circle of the other children who have also been kidnapped.  The strange coincidence is that all of the children are orphaned and all 13, except Avery.  Avery is 13, but her father is alive and waiting at home.  Her mother disappeared two years prior, but was never confirmed as having died.
The intrigue of the storyline continues as Avery seeks her freedom and reuniting with her brother.  Will she find him?  Who do you trust?  The children were brought to the Castle in attempt by an old woman to protect them.  Protect them by hiding them in the least likely place – right under the king's nose in his own castle.  For this reason, the children realize that they can not distinguish which adults to trust and which they must stay hidden from.  As Avery learns more and more from the inner circle of children, there is one realization that hits her.  The things she is learning about life in the castle tie into stories her mother told her from her younger years.  What connection does her mother have in this new sequence of events in her life?
Are you curious about the answers?  You will be even more so if you begin reading even the first couple of chapters of The Glass Castle.
Our Thoughts…
My 12 year old son and I both read the book independent of one another.  What did we realize?
The plot is very addictive – you will not want to put this one down.
There is always an imminent sense of danger and adventure, but there were not any scenes in the storyline that would prevent me from having my child read it.
Children who have an unusually high fear of being kidnapped, have been kidnapped, or those that have been adopted, may be more sensitive to the turn of events and themes of the story.  Parental discretion is definitely warranted in these cases.
When I asked my son if he had a favorite part of the book, he really just stressed all of the adventure and intrigue.  Conversely, when asked if there were things that he didn't like, he did have two comments:
It went by too fast!!!
The sequel, The Ruby Moon, won't be out until Fall 2016.
As always, you don't have to take our word for it.  Check out the other reviews from