A friend loveth at all times, and a brother is born for adversity ~Proverbs 17:17
Being a mom of two sons has certainly been an eye opening experience, especially as our boys are getting older. Our older son is now in his teens and his younger brother has hit those preteen years. It seems like a blink ago that the oldest was the age of his younger brother. Those four years have passed in a flourish. I have seen such growth and development in not only skills and schoolwork, but also in wanting to be a man, a leader. Our older son wants to be a leader to his younger brother. Unfortunately, desiring to follow his older brother's leadership is not always on the list of Top Ten hits in our youngest' mind.
In all honesty, this mama was not ready for the adversity. Yes, there has always been sibling rivalry. However, when your boys get to a certain age, you realize overnight that they are big enough to really hurt one another if they intended to.  Thankfully, that is a road we have not walked down.
Among the books on my nightstand is Raising Real Men by Hal and Melanie Young. I appreciate the writing of the Youngs in their ability to give a long term perspective on situations with our boys that sometimes hit a nerve with a short fuse.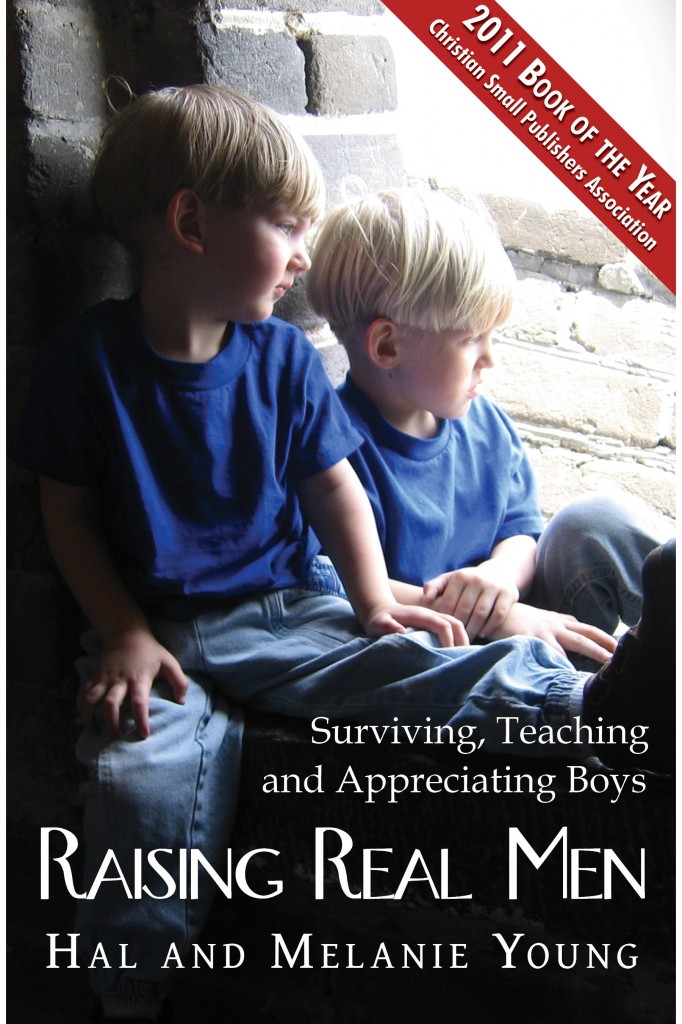 I chatted with our older son this morning about seeing his brother as a gift. He kind of just looked at me and rolled his eyes. I think he was waiting for me to paint a picture of a little prince upon his royal throne above reproach. Instead our conversation went something like this…
Son, I want you to think of your brother as a gift. Now give me a chance to explain. Every parent does things well and other things not so well in raising up their children. Your grandmother was a wonderful and godly woman, but her weakness was that she had a tendency to scream. When my brothers and I would get into squabbles or not do as we should, we could count on her raising her voice as she corrected us. She was not perfect and as a result was not a perfect mother. She loved us and had many wonderful qualities, but she was a screamer. Guess what?  Many times we become parents that look and sound a lot like how our parents were. You know why?  Because they were the only parents we had and taught us what parenting looked like. So, it really shouldn't be a surprise that sometimes I scream like a mad woman when you push all the right buttons. This doesn't make it right and certainly doesn't make you the perfect son either. Your brother is a gift to you, because God is giving you a chance to try out some ways of leading and guiding your brother in the way that a dad would before you become a dad. Think about the things your dad does well and the things you wish were different. Try out what you would keep and what you would change, because we are creatures of habit. If you develop great habits in leading and guiding your brother, especially when he does not want to follow, you will become an even better dad when that day arrives. So, you see, God was gracious when He gave you a little brother.
Boy squabbles certainly can take a much more physical look than girl squabbles.  Mama, if you are weary, don't get discouraged. It's just boys. Confide in your older boys that you trust them to be responsible leaders of their younger siblings, but it might just have to take a moment of seeing them for the gift they are.  A big thank you to Hal and Melanie Young for the inspiration in your writing.